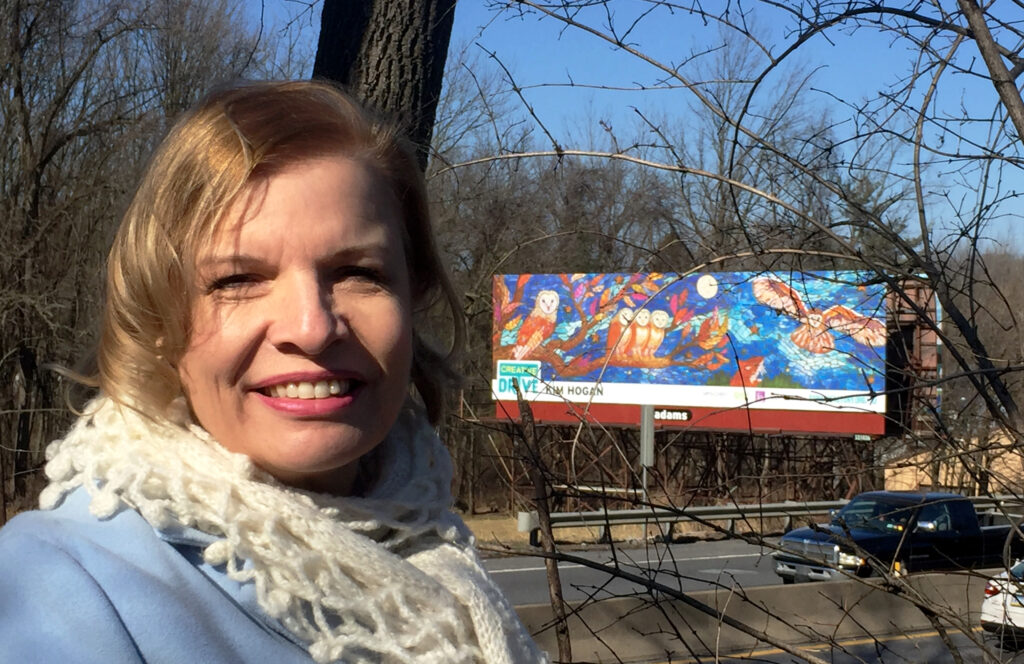 Kim is an accomplished artist in many mediums. She is a graduate of the School of Visual Arts in NYC. Her vibrant watercolor paintings of children make her an appealing choice for portraiture. She is also a Muralist and Mosaic Artist. Her murals can be seen in several locations in Downtown Easton and throughout the Lehigh Valley, including a faux reflection of the National Building on Northampton Street, faux storefront windows on the R&R Provision Company building on Northampton Street, and a mural in the children's section of Easton Public Library.
In addition to the murals in the downtown area, many businesses and private residences have commissioned Kim to paint murals. She has participated in several group murals as the lead artist, which include public school installations done in mosaic.  She has lead at-risk youth to paint murals and create public mosaics. She won the prestigious Northampton County 250th Anniversary art contest for her 4'X4′ mosaic entry, entitled "Northampton County, our place in the world." Her winning piece is on display in the lobby of the Northampton Genealogical and Historical Museum, located in the Seigal Museum. She won "Visual Artist of the Year" at the Linney awards in 2019, and she won 2 Billboard competitions as well as numerous other awards for her art.  She now partners with several other professional artists for larger projects. 
You can visit Kim at her Banana Factory studio on First Fridays from 6:00pm-9:00pm.